Drawing on a previous announcement, we are opening a slightly wider consultation/feedback gathering on expanding a service.
Against the backdrop of our growth, the needs are also shifting. To stay ahead of social media censorship but also social media decline (hence the Balkanization of the Internet), we are starting to need our own in-house tools.
We welcome both technical and non-technical feedback as both are needed to inform the future decision(s).
What we need:
Free (or inexpensive) CRM/ticket system/software [FOSS preferable, but not mandatory]
Forum script
Torrent tracker website/"web-app"
Miscellaneous
CRM/ticket system [priority: very high]
Keeping track on who is doing what has been fairly easy over the last 6 years or so as only a handful of people took tasks upon themselves with a few irregulars here and there.
That has changed lately with more people willing to help and also with a lot more activities we're involved in.
With that said, we're still not a huge team, so something fancy and resource hog would be too much. The most highly reviewed solution that kinda fits our primary requirement (it's free) seems to be UVdesk, but it's also resource hog. Yes, it looks fancy and has a ton of integration features (that we don't need and are unlikely to need before 2030).
What we really need is a stripped-down ticketing system that can also serve as an internal forum in order to no longer have 3 or 4 different places where the workflow is distributed. We currently waste precious minutes trying to figure out which on which service and on which app is the thread/workgroup of that task. Be it simple things like meme creation to complex things like pitching in with legalese ideas and anything in between.
Also under consideration: Freescout, SuiteCRM
Mandatory requirements: Nginx compatible; possibility of self-hosting without any input or telemetry to the provider
In particular we would appreciate feedback from those who worked with the tool(s) recommended to us.
Forum [priority: moderate]
This one is pretty straightforward: We need a forum.
In the past, there would've been no debate. We'd just install phpBB and work from there. But times have changed and with them the expectations too. And the technology as well.
For starters, it's no longer straightforward which script/provider is more seamless. There's the phpBB versus MyBB discussion. And then there's Drupal which can serve both as a CMS/CRM and a forum – but it has origins in the far-Left.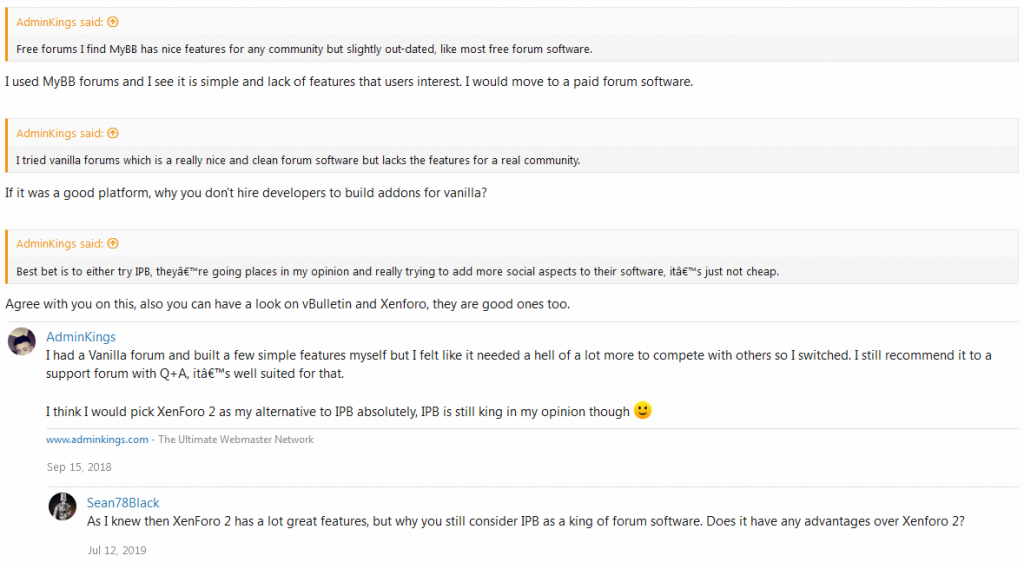 One thing we will definitely want is the ability to have sub-threads.
Then we will want whatever is chosen to be customizable enough to be semi-open. In the sense that we'll want registration only by invite (at least at first) and then user roles so as to keep a portion semi-open, but another one only for our donors. Ideally, a quarantined autism/tech section too 😅
Ideally, the forum should be (either out of the box, or customizable enough in order to become) easy to administer. Which may or may not be an issue with phpBB – which is reliable but it only gets glowing reviews from techies, and a lot less from the other 98%. You know, the people for whom the image at the beginning of the article means nothing.
We don't intend to create a popular forum – but more like a place to post short announcements, run closed polls and things like that. For instance, this article would've fit just fine on that forum. And the need for such communication keeps on growing.
Torrent website [priority: low]
This one is the most difficult. The offer is abysmally low. No paid options and only a few free projects, most of them either not maintained in years or rife with bugs, dependencies incompatibilities or excessively complicated to set up.
The most likely option served is Rivettracker (last update 5 years ago!) which… we so far couldn't turn on. Perhaps we're doing something wrong but it's also likely that it's simply the result of typical FOSS issue: lack of backwards compatibility.
We don't need to be the next Pirate Bay or Filelist. We just need a place to host torrent files with our own content, some free software and maybe some archive footage. And, same thing, we need to be able to do it in a semi-open fashion.
For now, we've found a workaround that serves our needs quite well. But at some point, this will have to be solved.
Miscellaneous
We also need some minor improvements to the website, but there is internal disagreement on which of them. So this occasion is a just as good as any other to bring in more feedback on the issue.
Other things we'd need feedback on: the opportunity of Youtube Shorts, the opportunity of using CCP Spyware TikTok, free or paid self-hosted appointment software.
Instead of a conclusion
If you think you have some expertise on any of the topics above, head over to the Contact page and let's have a chat.
Basically, we're due to expand and we need the backend infrastructure to support that. And we're looking for the best way to achieve that in a manner that is consistent to our values and way of doing things.
The consultation ends on June 15, 2023.